Freebies with every order 
Additional 5% Off with crypto payment option 
Genetix Matter was created to merge the quality gap between craft and commercial cannabis.  We are community driven and focused on the details of the breeding process by taking our time and having fun while doing so. Time is everything in our eyes especially when it comes to creating quality genetics that the end consumer will appreciate. The goal is to create and provide sexually stable, top shelf quality, and exclusive genetics in each pack. All collectible items are limited edition and hand selected for the highest quality possible for your satisfaction.
Verified Vendors List
Seeds Here Now: Seedsherenow.com
The Novelty Shopp (Canada): 420-seed-bank.ca
Seeds For Me: Seedsforme.com
Border City Beanz
Providing the Building Blocks!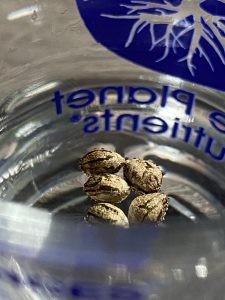 Hand selected and tested genetics!
Collect Multiple Packs and Save!
Grab a collection and get bigger savings!
Ethical Breeding Projects.
Our Process: Like anything that's worth while in life, breeding great genetics takes time and a lot of it. We start by using our own creations and sourcing genetics from well-known breeders that have built a good reputation in the industry. We do a pheno-hunt with those genetics and find the winners within the gene pool. This usually takes a 3 to 4 months. 
Once we find the winners, we start the process over, only this time, the plant gets stress tested to bring out any negative traits that the original breeders may have missed. For example, we will alter the light schedule, change the environment, and high stress train plants to make sure the genetics are stable before thinking about working with them. We do this with both male and female plants.  
After finding plants that meet the requirements and pass all the tests, it's time to make a new cross. We make sure both plants are isolated and either let nature run its course or we collect the pollen and hand-pollinate selected branches of the plant. It only takes a single grain of pollen touching the white pistil of a female to create a new generation. After 5-6 weeks, we get a new cross that is fully mature and bound to impress. You can tell maturity by color. White in color means immature, while dark with stripes means the new generation is mature and healthy.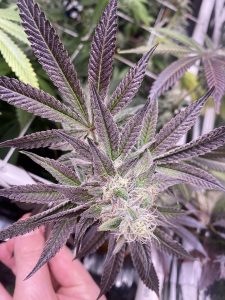 Worldwide Shipping
Free shipping on orders over $250

Quality is Everything

Secure Payments
Fast, Easy, and Secure payment options